What's Holding Your Sales Back?
We Think We Know

Reality-Based Negotiating
Kirkus Review
"A straightforward, back-to-basics sales guide for the 21st century".
"A tough, knowledgeable instruction manual that gets at the essentials of modern sales".
Kirkus Media
( Click Here To Read It )
The book both in paperback and Kindle is now available!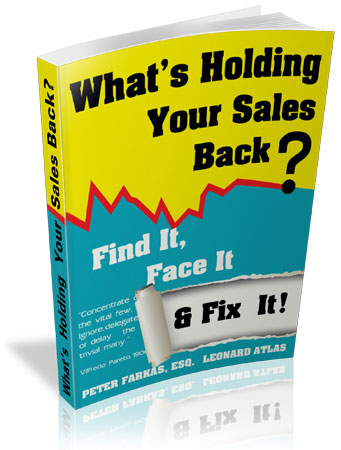 To buy the Paperback CLICK HERE
USE THIS PROMO CODE » FHYT5V3G TO RECEIVE 50% OFF THE AMAZON REGULAR PRICE.
To order the Kindle version CLICK HERE

Our Main Programs
80/20 Professional Sales Solution
What's holding back your sales? Most sales people (and their managers) blame the economy, technology and the competition. Our work with tens of thousands of people has proven differently. The title of our new book, is based on 20 years of research working with sales and non-sales professionals from all industries. It's not what you think. find out more…
Reality-Based Negotiating
This multi-faceted training program incorporates all components of the negotiating environment. Trained professionals immediately identify negotiator types and how to interface with each style of negotiator. Relevant case studies of actual negotiations are interactively role played to maximize retention. find out more…