An Intro to Peter Farkas 2020
What's Holding Your Sales Back?
We Think We Know
Kirkus Review
"A straightforward, back-to-basics sales guide for the 21st century".
"A tough, knowledgeable instruction manual that gets at the essentials of modern sales".
Kirkus Media
( To Read The Review Click Here )
Secrets


of the Master
Negotiators & Sales Pros


Revealed

The One Skill We Use Every Day With Everyone All The Time*
[even with Ourselves*]
What We Will Be Doing In These Sessions?
Training indispensable Soft Skills in a fun, connected highly interactive live-streamed environment
The book both in paperback and Kindle is now available!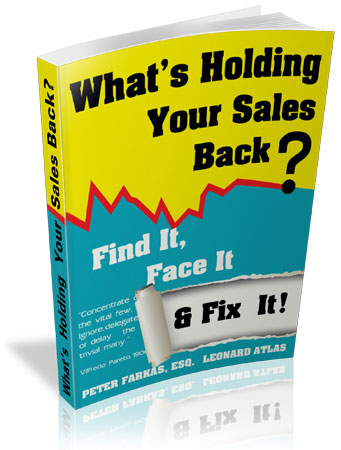 To buy the Paperback CLICK HERE
USE THIS PROMO CODE » FHYT5V3G TO RECEIVE 50% OFF THE AMAZON REGULAR PRICE.
To order the Kindle version CLICK HERE